2021•03•24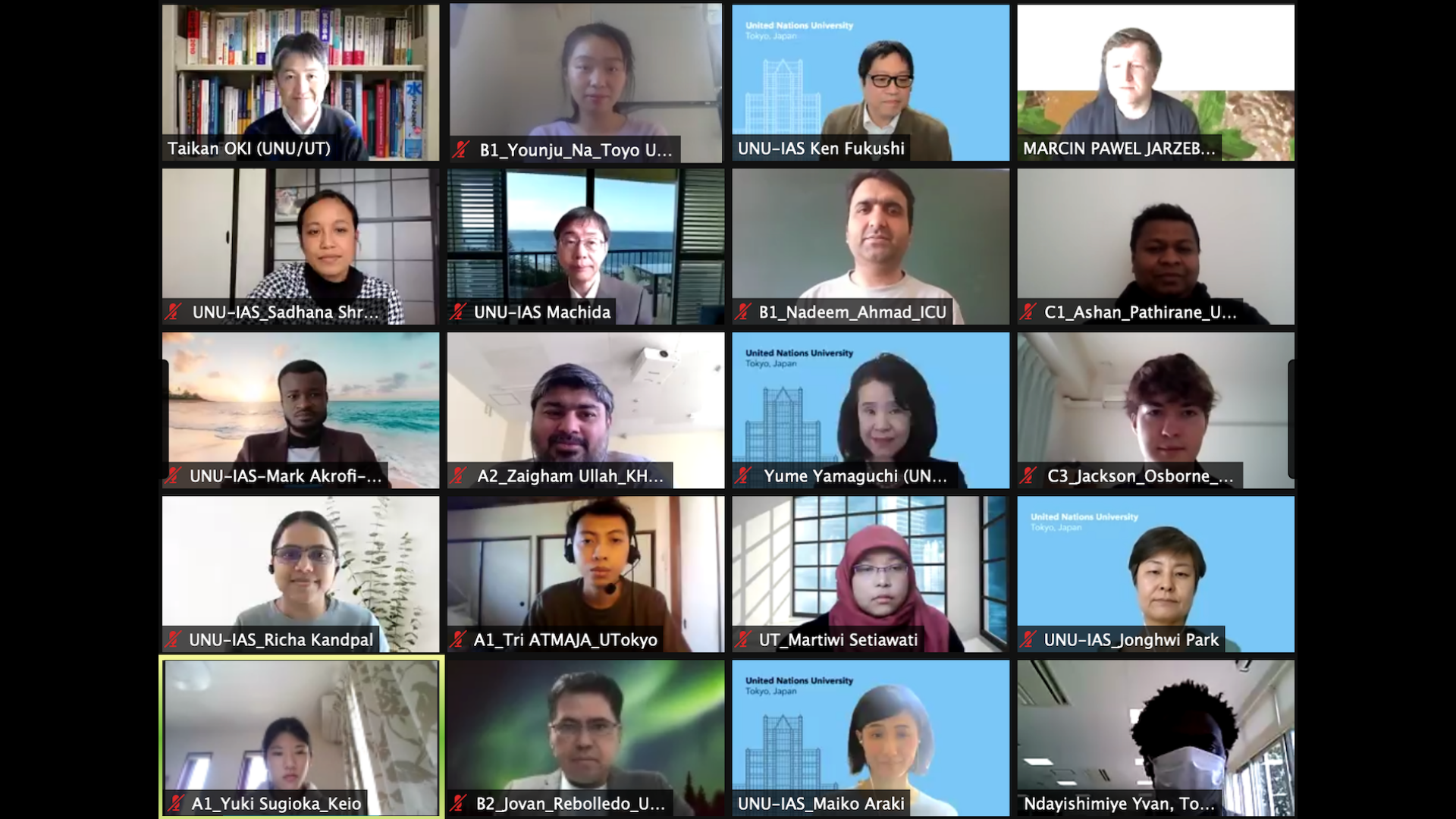 On 10-11, 22 March 2021, UNU-IAS organised the annual UNU Global Seminar online with support from The Japan Foundation for the United Nations University. Focusing on the theme of Sustainable Solutions for Global Environmental Problems, 61 students from 21 universities across Japan discussed issues such as strengthening cross-border cooperation, how to address current environmental problems, and the need to ensure taking ownership of these challenges and finding solutions. The seminar featured lectures from scholars, UN officials, and practitioners, as well as focused group discussions. On the final day, students delivered group presentations and received certificates of completion from the organiser.
History of the UNU Global Seminars
The UNU Global Seminars began in Japan in the Kanto area in 1985 with the first Shonan Session, and in the Kansai area in 1995 with the Kobe Session. In Japan, additional UNU Global Seminars have been held in Tohoku, Shimane-Yamaguchi, Hokkaido, Kobe-Awaji, Kanazawa, and Okinawa. Sessions have also been held abroad, including the Seoul (South Korea) Session in 2003. For more information, please click here.