2020•11•18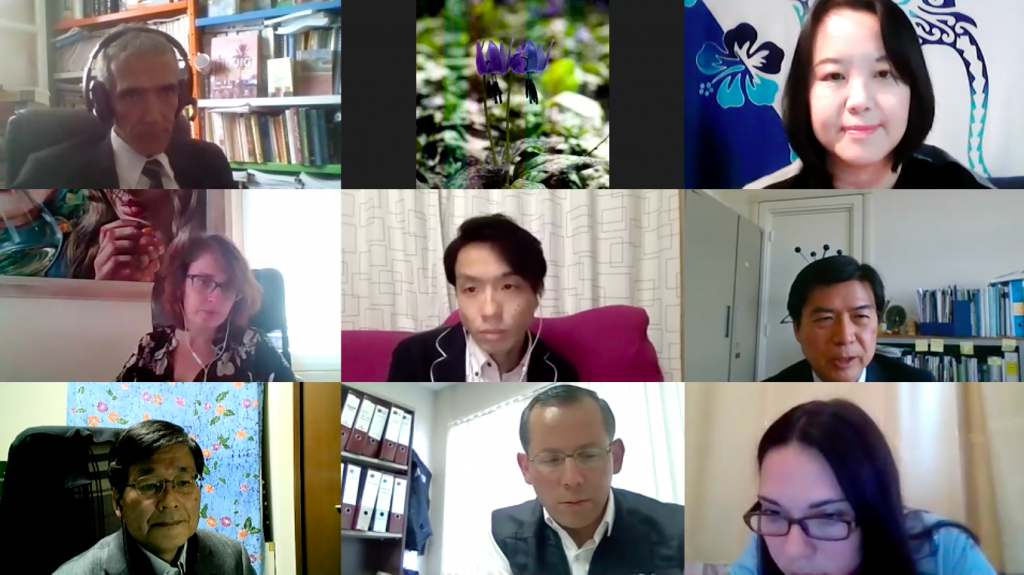 The webinar "Building Back Better with Globally Important Agricultural Heritage Systems (GIAHS) from the COVID-19 Pandemic" was jointly organised by the United Nations University Institute for the Advanced Study of Sustainability Operating Unit Ishikawa Kanazawa (UNU-IAS OUIK) and the Food and Agriculture Organization of the United Nations (FAO) on 6 November 2020. The webinar, for the first time ever, gathered GIAHS speakers from various regions around the world to share common challenges faced by GIAHS communities in managing impacts of the COVID-19, as well as discuss the resiliency of GIAHS in such a crisis and explore opportunities for recovery and building back better from COVID-19.
GIAHS is an FAO programme to designate remarkable traditional agricultural systems that safeguard the livelihoods of small-scale family farmers who practice sustainable agriculture based on local and indigenous knowledge. GIAHS not only produces food, but these time-tested systems also conserve biodiversity, preserve cultural heritages and their centuries-old wisdom can provide important lessons in building back better for the planet and people. This webinar, which received 300 registered participants, heard from representatives from GIAHS sites on how their communities are coping with COVID-19 impacts. The speakers also shared their views on how to build back better together with a harmonious relationship with nature and a prosperous future for GIAHS communities.
Facilitated by Evonne Yiu (Consultant, UNU-IAS OUIK) the webinar started with the opening remarks from Watanabe Tsunao (Director, UNU-IAS OUIK). He noted that the COVID-19 pandemic is an unprecedented crisis on humanity that affects everybody around the world, posed many challenges in our daily lives, and reminded us about our dependence of nature. He also pointed out, however, that the "new normal" under the COVID-19 can also bring opportunities. For example, the Noto GIAHS of Ishikawa Prefecture, Japan, where UNU-IAS OUIK office is also based, is becoming an attractive home for city residents, as rural farming communities are now perceived to be more resilient in social ties and self-sufficiency. Thus he said this webinar on GIAHS and Covid-19 is very timely in providing a platform for the GIAHS community worldwide to share our concerns, give mutual support, and explore opportunities together for recovery and building back better from COVID-19.
For a more detailed report on this webinar, please click here.