2019•11•05 Tokyo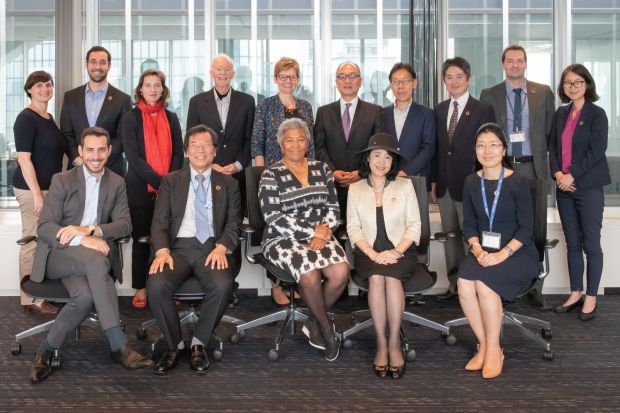 The 2019 meeting of the UNU-IAS Board was held in Tokyo on 31 October and 1 November. Members of the Board reviewed the activities, achievements, and performance of the institute over the preceding year, providing expert guidance and recommendations for its further development.
The Board received briefings on UNU-IAS research projects, as well as the institute's postgraduate degree programmes. As part of the meeting several UNU-IAS master's and doctoral students presented their research, on urban green space in India, low carbon development in Indonesia, and sustainable urban–rural linkages in Africa. Members of the Board commended the students on the quality of their research, and provided comments and advice.
The meeting also marked the retirement of Prof. Kazuhiko Takemoto, who had served as Director of UNU-IAS since the institute was established in 2014. Board members expressed their appreciation to Prof. Takemoto for his leadership, and welcomed his successor as UNU-IAS Director Dr. Shinobu Yume Yamaguchi.
To learn more about previous UNU-IAS activities and achievements, please download our Annual Reports.
For more information on the Board and its members, please visit the UNU-IAS Board pages.