2016•03•29 Jakarta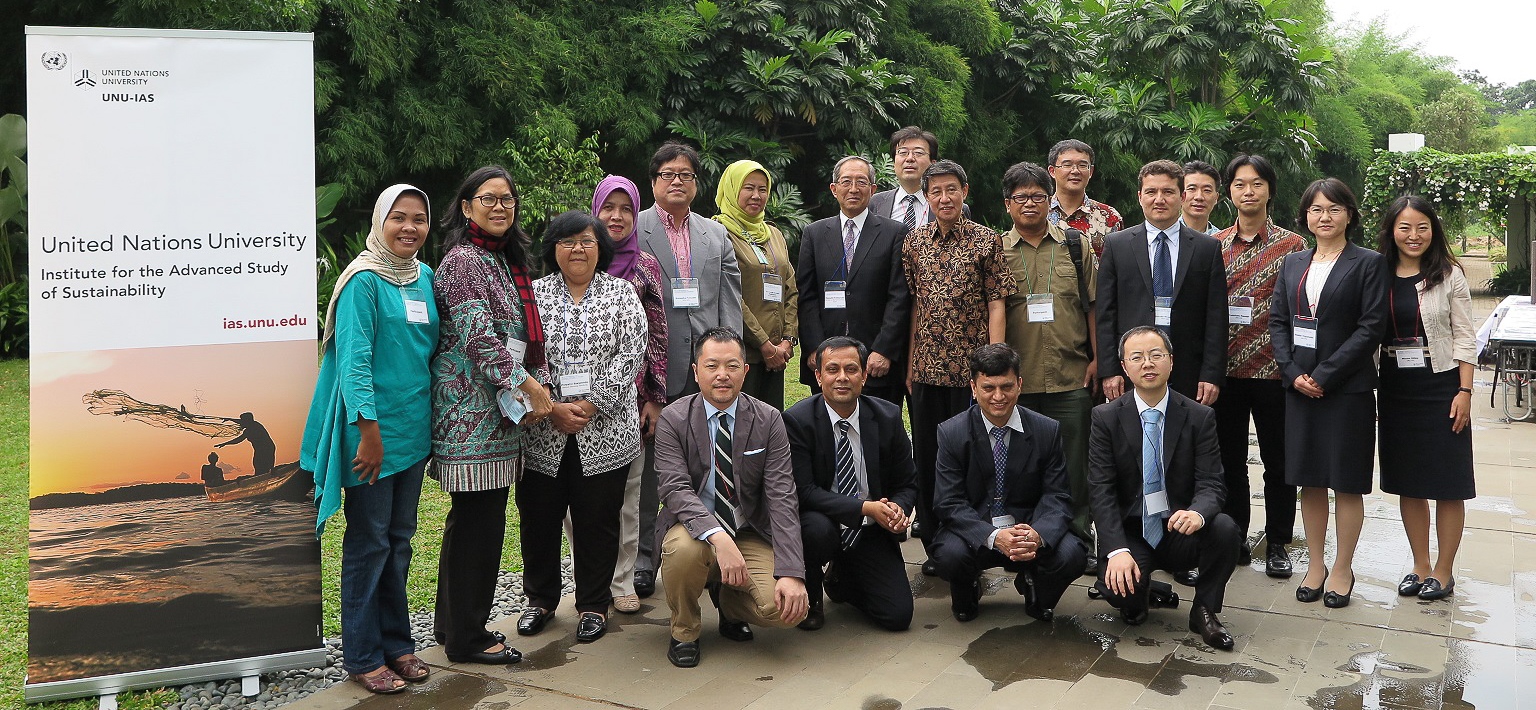 On 14 Match 2016, UNU-IAS organized the first international Water and Urban Initiative (WUI) Symposium on Sustainable Urban Water Environment in Jakarta, Indonesia. The symposium discussed innovative and feasible approaches for improving water environments and assessing the value of improved urban water environments. It brought together leading researchers and experts to exchange research outcomes and discuss challenges related to urban water environments.
Masaaki Kobayashi (Vice-Minister for Global Environment, Ministry of the Environment of Japan) and Sri Parwati Murwani Budisusanti (Ministry of Environment and Forestry, Republic of Indonesia) opened the symposium. The keynote speech by Tjandra Setiadi, (Professor, Institute of Technology Bandung) focused on trends in water pollution in Indonesia and stressed that decreasing water availability and declining water quality provide opportunities for water-related industries. As an example, Noor Rachmaniah (Ministry of Environment and Forestry, Republic of Indonesia) introduced the co-benefit projects dealing with waste water management in the fishing industry that aim at reducing pollution in public waters and greenhouse gas (GHG) emissions using wastewater treatment technology of Japanese companies.
Prayatni Soewondo (Professor, Institute of Technology Bandung) presented the outcomes of a survey on sanitation, which showed a lack of awareness regarding public toilets amongst residents of urban slums. She noted the need to conduct further investigation on the reasons for failure to meet the MDGs, people's tendencies to pay more for mobile phones than sanitation and the technologies to improve sanitation.
WUI researchers presented the results of their recent simulations on Jakarta's water environment. They offered important insights into the likely impacts of climate change on the water quality of the Ciliwung River and the health risk connected to flooding of the watersheds. Based on available data, WUI researchers argued that although the water quality is improving in some areas of the Ciliwung River watershed, current risk of infectious diseases during flood events is relatively high, and significant increase of rainfall in the future would worsen the situation. The next phase of the research is development of mitigation scenarios focusing on infrastructure needed to improve water quality and prevent flooding and related health risks. WUI's localized research provides a powerful information tool for policymakers to make better decisions on ways to improve the quality of Jakarta's waterbodies.
WUI researchers also introduced a planned study on the economic evaluation of improved urban water quality. The results of the study will be another useful tool for policymakers in designing new and updating existing sustainable policy interventions and in conducting benefit and cost analysis of urban planning decisions.
The symposium concluded with closing remarks by Fukushi Kensuke (Visiting Professor, UNU-IAS), who reaffirmed WUI's ambition to generate knowledge that will play an important role in improving water environments in Indonesia.
* * * *
UNU-IAS organized this event as part of the Water and Urban Initiative (WUI). The WUI project aims to provide policy tools and an information platform that assists developing countries in planning and implementing environmental policies for sustainable development.