2022•01•26 Online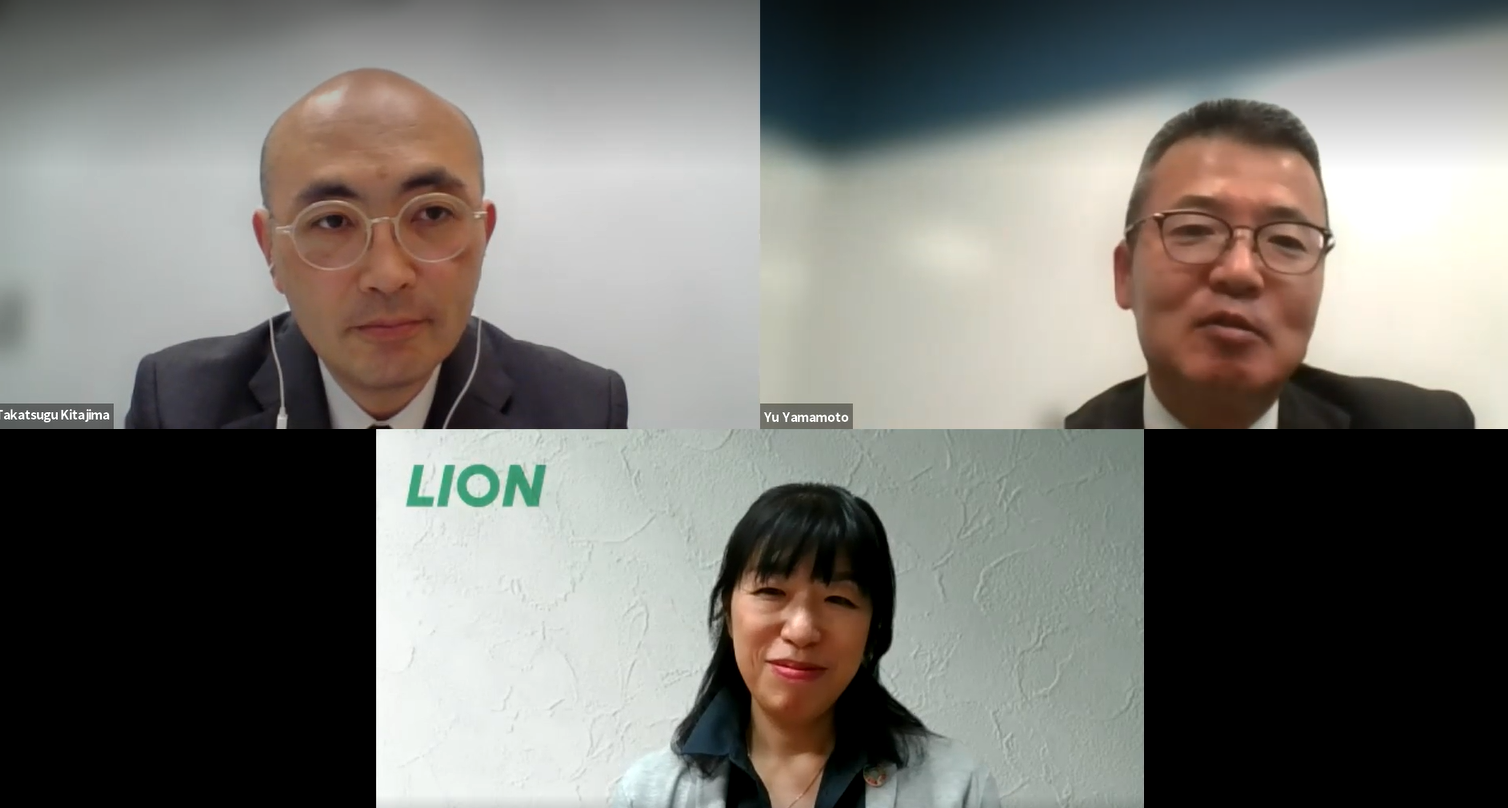 On 17 November 2021, the second in a series of three webinars engaged companies to share and discuss their "purpose management" with a diverse group of university students from across Japan. It was co-hosted by the UNU SDG–Universities Platform (SDG–UP) and the SDG Corporate Strategy Forum.
The second session featured two speakers, who each discussed the raison d'etre of their company — Yu Yamamoto (General Manager, Sustainability Promotion Department, Mitsui Real Estate Co.) and Midori Kowada (Director of Sustainability Promotion Department, Lion Corporation).
Mr. Yamamoto stated that the purpose of Mitsui Real Estate Co. was to "contribute to the realisation of a sustainable society through urban development" and introduced the case study of Nihonbashi Revitalisation Plan. Implemented in 1999, the plan aims to reinvigorate a Tokyo neighborhood where the company was founded, while preserving local history and traditions. He discussed initiatives for sustainable urban development and stressed that the company would continue to apply its "&Earth" philosophy to create a society that benefits both people and the planet.
Ms. Kowada explained that Lion Corporation had taken on various challenges in line with its motto of "contributing to the happiness and improvement of people's lives by practicing the spirit of love". The company's management strategy, "Vision 2030," states that its purpose is to "contribute to people's daily lives by creating better habits (ReDesign)". Ms. Kowada emphasised that defining the purpose united employees and strengthened companies while they were reevaluating their roles in an ever-changing society.
Following a discussion session, Mr. Yamamoto said to the students, who will soon enter the workforce, "I want you to be faithful to the basic rules, such as greeting people every day and not being afraid to point out when they are wrong, even if it is your boss." Ms. Kowada concluded, "There are things you can do only when you are in your 20s, and a variety of experiences will help you grow, so I hope you will do your best to take on new challenges."