2021•11•05 Tokyo
UNU-IAS is pleased to announce the winning entries of the first ever
RCE Youth Climate Art Challenge
. The challenge invited young people to submit works of art focusing on SDG 13 (climate action), through the global network of 181
Regional Centres of Expertise
(RCEs) on Education for Sustainable Development.
Submissions were received from all regions of the globe, in a range of formats including hand drawings, digital art, craftwork, paintings, and eco-mosaic. These perspectives from RCE youth not only bring awareness to the challenges faced due to climate change, but also convey what a vision for the future can entail, and why it is important for action to be taken.
The entries were evaluated by UNU-IAS based on creativity, originality, and relevance to the following questions:
"Hearts" – Show us one of your favourite places, tell us why you love it, and why it is under threat from climate change.
"Heads" – What would a climate-friendly home, school, or store (choose one) look like in your community? (What things would change? What things would stay the same?)
"Hands" – Show us what actions children, youth, adults and seniors can take together in your community to mitigate climate change.
All of the entries will be showcased in the 12th Global RCE Conference (16–18 November 2021), to be hosted online by RCE Scotland. They will also be shared with a broader audience through a short video featuring interviews with the artists.
---
Awards for Outstanding Artwork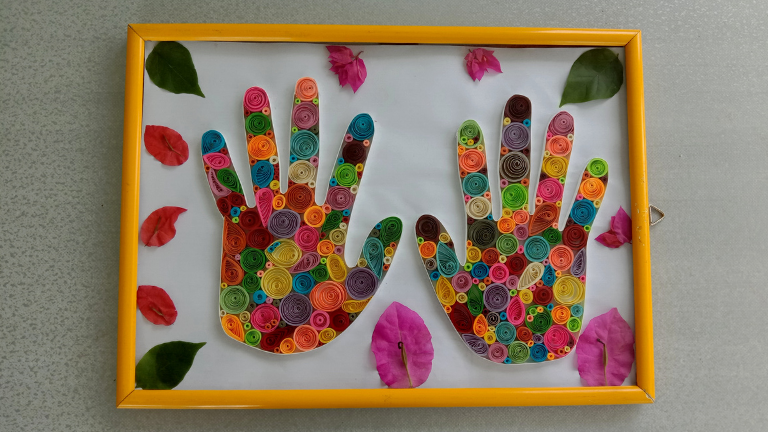 Elmi Imellya Yakil (RCE Penang)
"This is the art of quilling paper. Hundred percent made from used colorful paper that I shaped into circles, ovals, and a few more shapes. I also used fall leaves and flower petals and lastly used frame. I strongly believe that fighting climate change is vital and not only limited among adults and seniors. Climate change is everyone's responsibility, thus actions need to be taken now in this vast community to mitigate it. What children and youth can practice doing to help the earth is as simple as planting trees."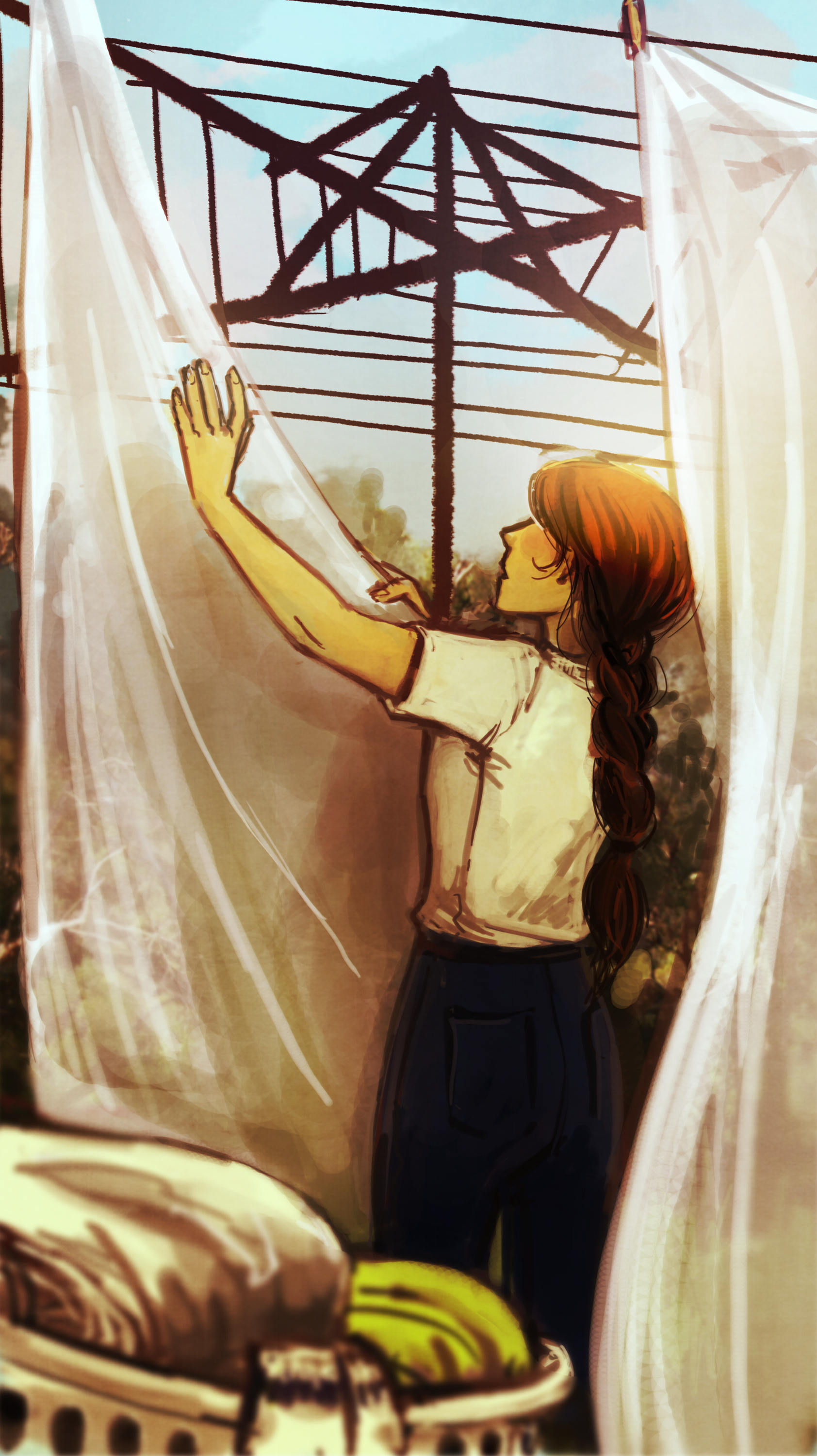 Cathy Liu (RCE Greater Western Sydney)
"Living a climate friendly life means consciously choosing a smaller footprint. Use the hills hoist instead of a dryer, mend your sock holes, re-attach fallen buttons, and build a habit of using what you already have around you instead of replacing what already works."
---
Awards for Acknowledged Artwork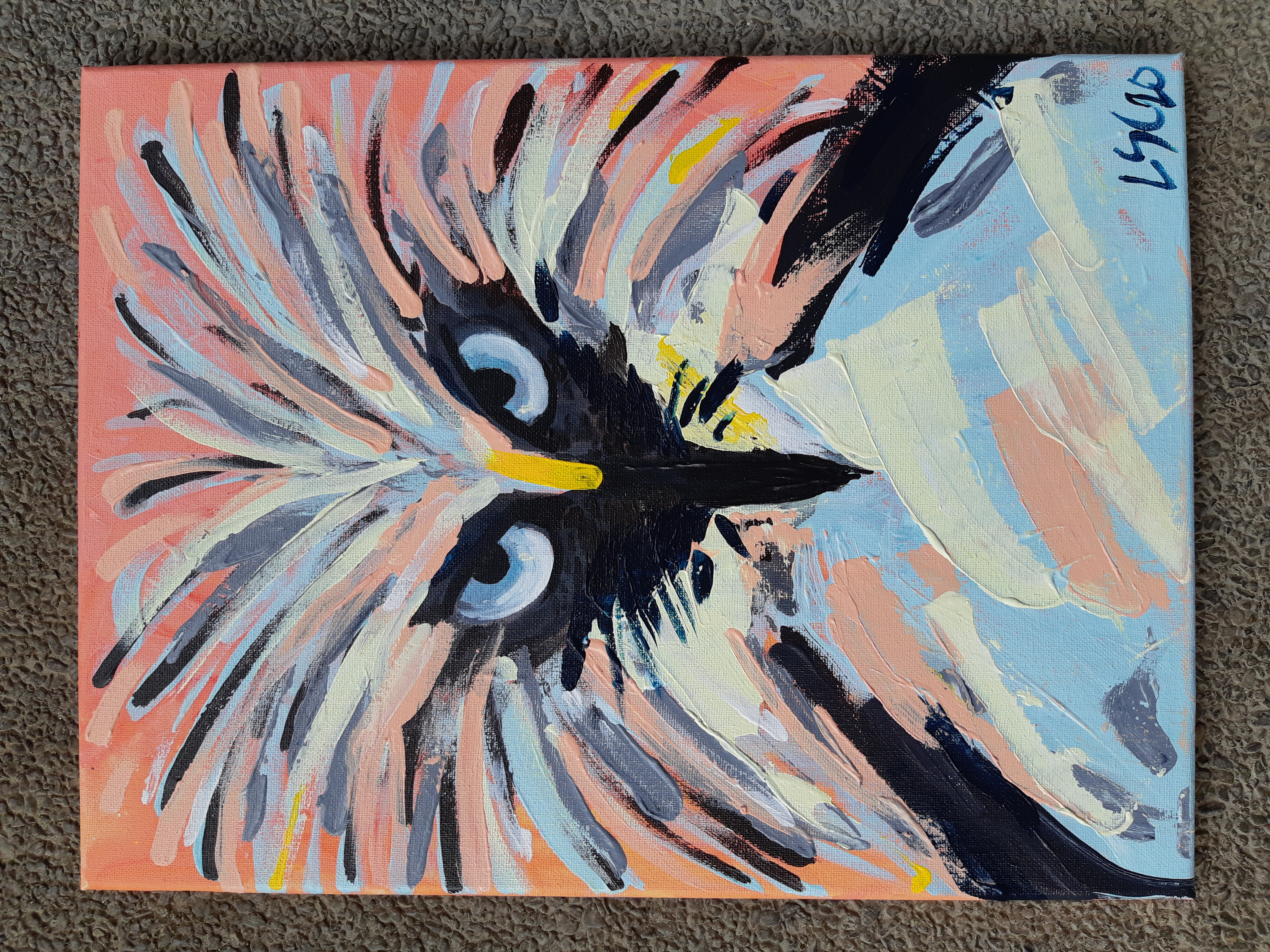 Lian Sabella Castillo (RCE Yokohama)
"Endemic to the Philippines, the Philippine Eagle is a national heritage, and one of the country's symbols. But despite being considered to be one of the largest and most powerful birds-of-prey, hunting and deforestation has kept this bird critically endangered. To save the Philippine Eagle is to save our country's heritage."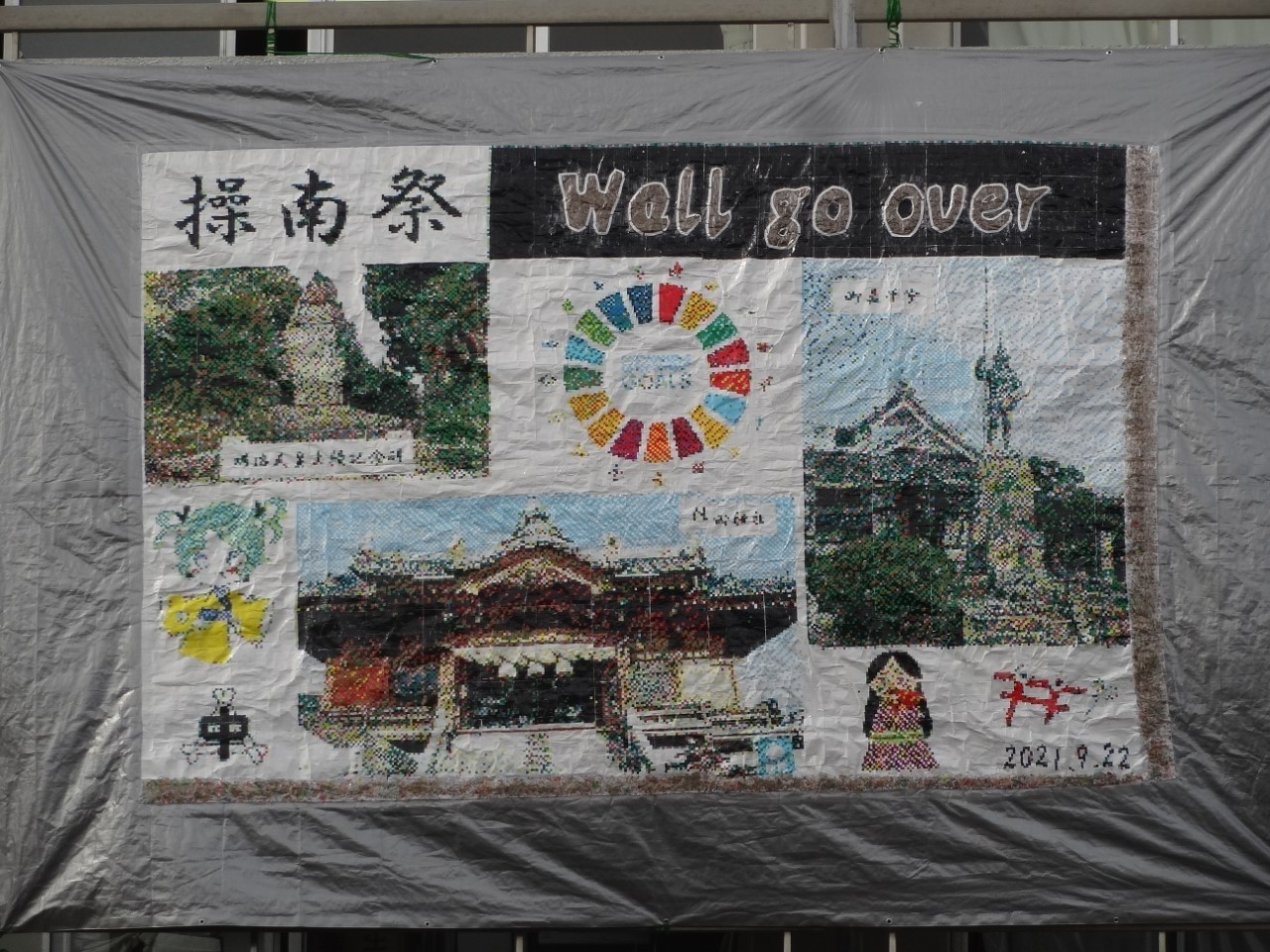 Okayama City SONAN J.H.S (RCE Okayama)
"This is our ecological mosaic art, "Wall Go Over". The word is the motto for SONAN Festival to promote SDGs. We took a field trip to our community to find some treasures to succeed to the next generation. The temple, shrine, stone monument and original mascots are all based on something we "touched". You can see some plastic fertilizer shells on the motto characters, and at the corner of the work. These were collected from our community and separated from other tiny plastic wastes, using tweezers. Our art work can be seen by students, parents, local citizens, and people in Japan to the world. That can promote more actions, which can make basic way of thinking to stop climate change."
---
Honourable Mention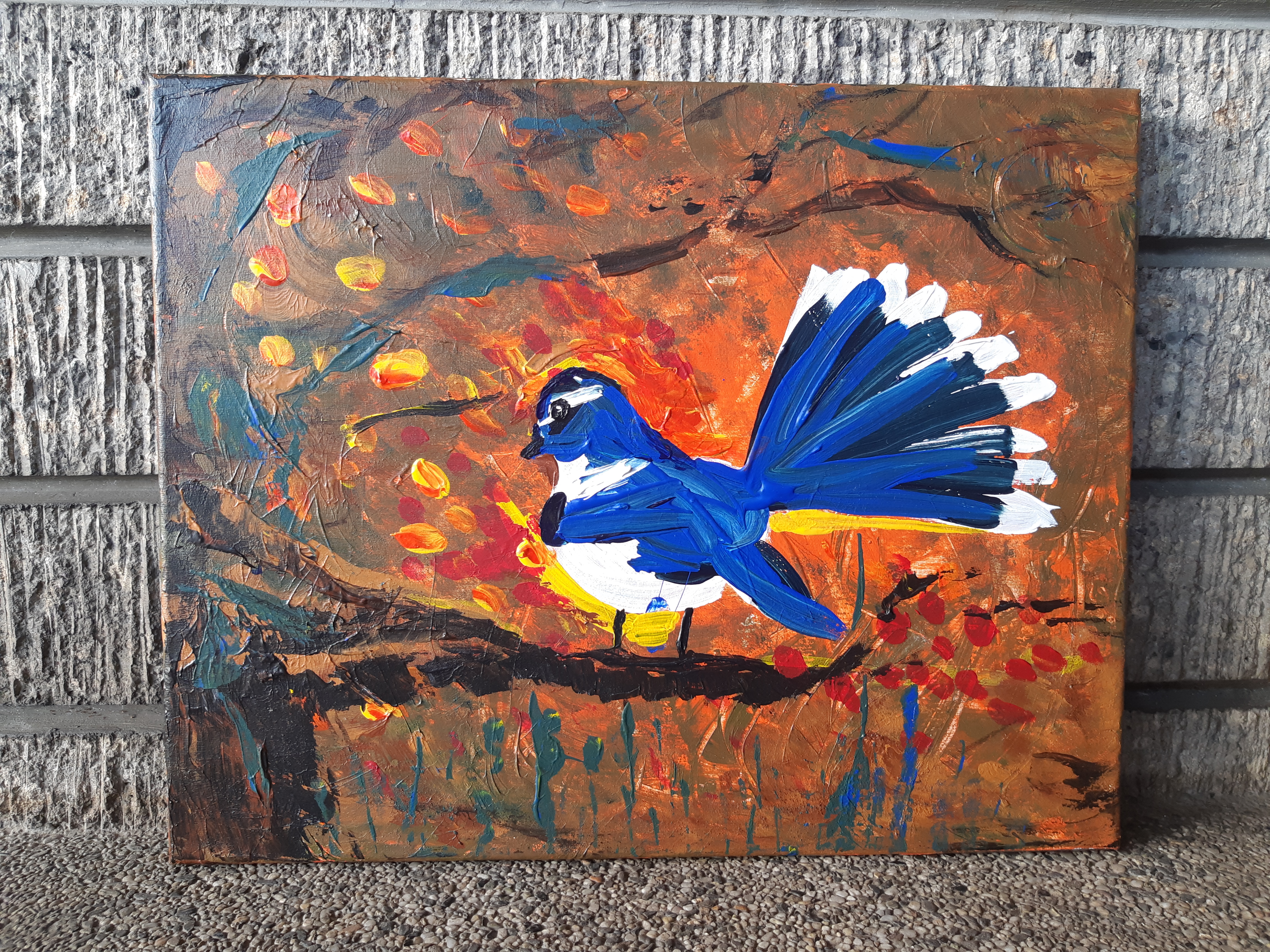 Lian Sabella Castillo (RCE Yokohama)
"Kaingin is a slash and burn type of farming that causes deforestation. The bird is an endemic Philippine pied fantail, whose species, among other animals are at risk with such practices."
(Featured in the Virtual Magazine: The Art of Climate Action, from the United Nations Academic Impact)