2023•03•09 Bangkok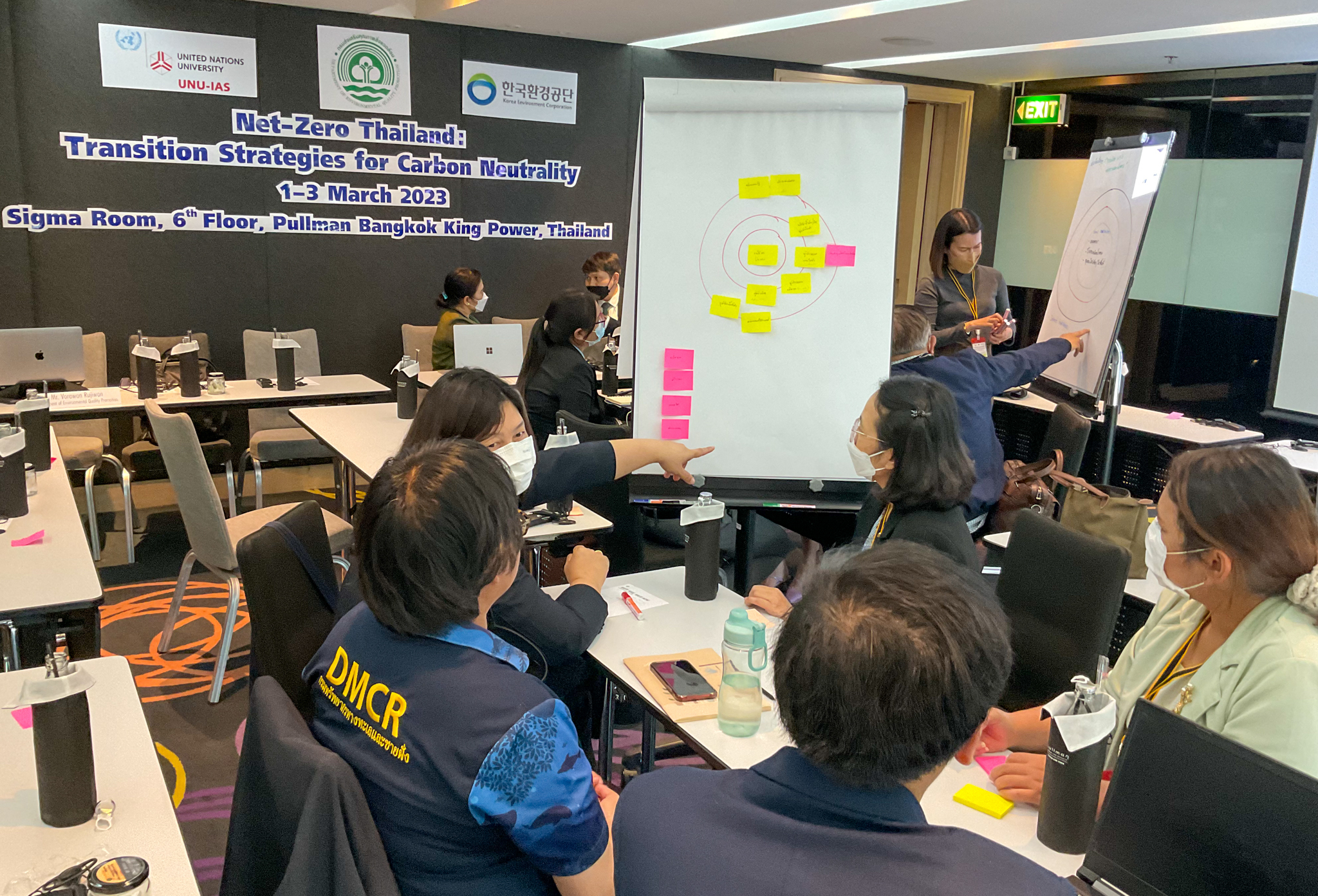 On 1–3 March 2023, UNU-IAS conducted a workshop in Bangkok, Thailand on the theme Net-Zero Thailand: Transition Strategies for Carbon Neutrality. The sessions engaged officials of the Royal Thai Government in problem-solving exercises and group activities to enhance knowledge and skills needed to achieve a carbon neutral society. The workshop was held in partnership with the Department of Environmental Quality Promotion (DEQP), Ministry of Natural Resources and Environment, Royal Thai Government, with support from the Korea Environment Corporation (K-Eco).
In opening remarks, Shinobu Yume Yamaguchi (Director, UNU-IAS) underlined the objectives of the programme, which aims to strengthen institutional and technical capabilities in Thailand for net-zero transition and support the country's journey towards a carbon neutral society. Yun Young-Bong (Director of the Global Strategy Office, Korea Environment Corporation) stressed the importance of working together to share best practices in the private and public sectors. Chongrak Thinagul (Representative, DEQP Thailand) described the climate risks facing Thailand, highlighting the significance of climate change mitigation and carbon neutrality.
During the workshop, international and local experts in net-zero implementation conducted a series of lectures on successful decarbonisation approaches and evidence-based practices from across the world. The modules incorporated best practices from Costa Rica, Japan, and Korea, in the context of the mitigation and adaptation priorities of Thailand. Topics included net-zero governance, measurement, reporting and verification systems; energy efficiency and renewable energy; sustainable urban design; nature-based solutions; transport; waste management; and eco-tourism.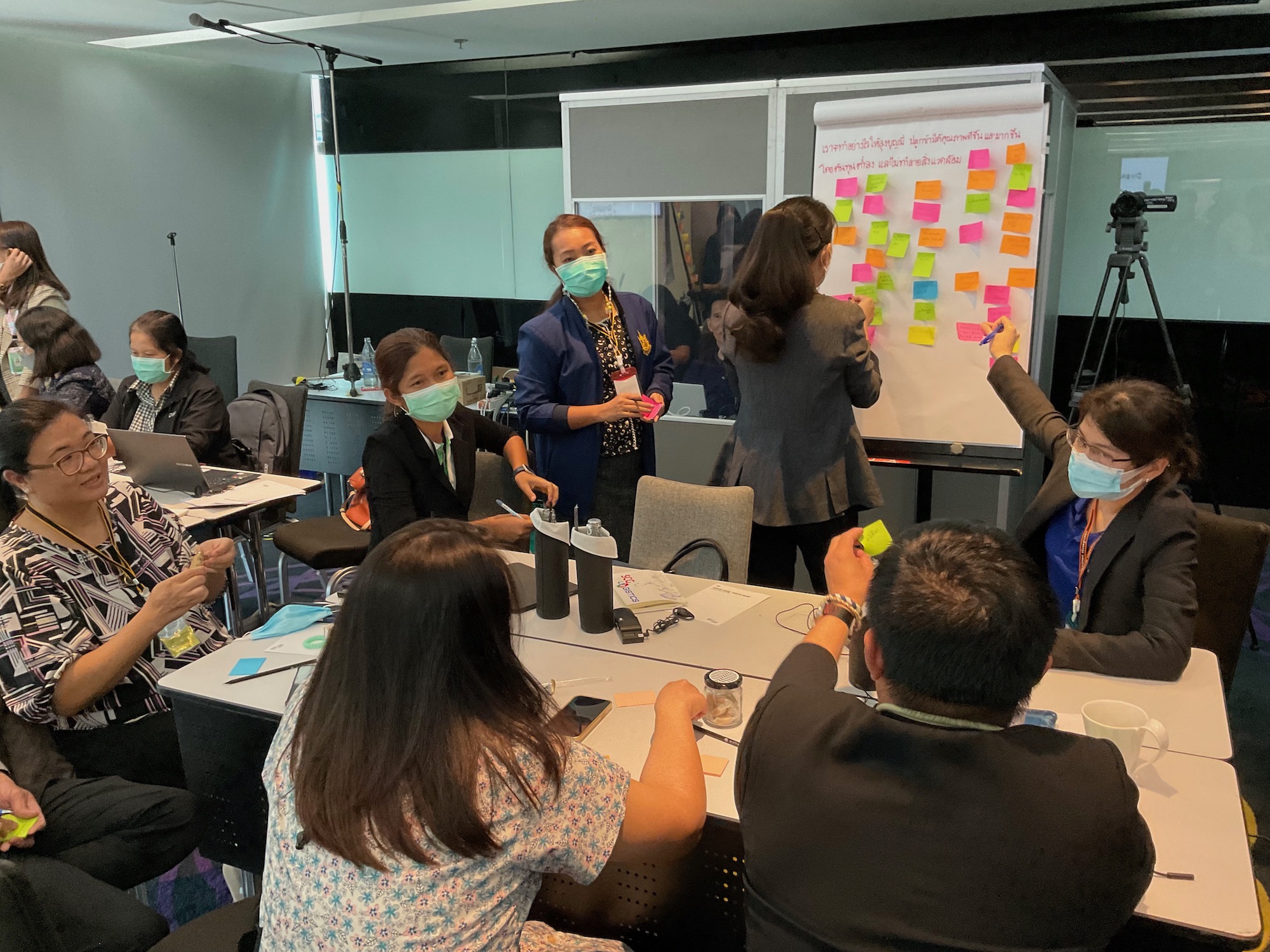 The participants identified net-zero challenges faced by Thailand, and used a design-thinking framework to develop action plans based on their learnings from the training modules. The action plans tackled issues such as waste management for plastic factories; government support for rice farmers transitioning into environment-friendly practices; lack of comprehensive EV charging systems; crop burning for clearing agricultural land; green hotel transition strategies; and waste management awareness among tourists.
Reflecting on the workshop, participant Pakkanat Pengsawat noted that: "I've learned to understand the importance of localising the concept of net zero in the local communities to promote practical implementation".
The workshop was conducted as part of the K-eco Global Net-Zero Partnership (K-GNP) project, which builds national capacity for effective implementation and governance of the Paris Agreement on climate change. The project is funded by the Government of the Republic of Korea and implemented by K-Eco.