2015•08•26 Kanazawa
On 25–26 July 2015, the UNU-IAS Operating Unit Ishikawa / Kanazawa (OUIK), the City of Kanazawa and Kanazawa University organized a workshop focusing on sustainable conservation of bio-cultural diversity. The workshop aimed to conceptualize and develop a policy on conserving the linkages between biological and cultural diversity under the Kanazawa City Regional Strategy on Biodiversity Conservation. The forum offered an opportunity for a comparative perspective, with insights from participants from across Asia, the Americas and Europe. The results of the workshop will be compiled by OUIK and reflected in the abovementioned Regional Strategy.
The workshop started with presentations by the Kanazawa City Planning Bureau and Environment Bureau, who explained the current strategies for conservation and revitalization of biological and cultural diversity and traditional arts and crafts. They highlighted the municipality's efforts to educate younger generations about Kanazawa's cultural heritage and traditional values that play a vital role in the daily lives of the local community members.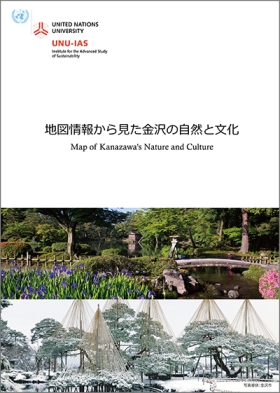 During a field visit that was part of the workshop, Takahiro Tsuba (Professor, Kanazawa College of Art) and Yoshihiko Iida (Research Associate, OUIK) introduced specific historical and cultural sites of the city and helped to visualize the information provided in the Map of Kanazawa's Nature and Culture published in May 2015. These observations were further discussed during a group work session and compared to examples from countries such as France, Germany, Indonesia, Malaysia, Slovakia and the US. Among recommendations, participants mentioned the importance of improved transportation infrastructure in urban areas and development of a set of universal indicators of food culture in order to analyse commonalities and differences of how communities around the world relate to food.