2023•08•21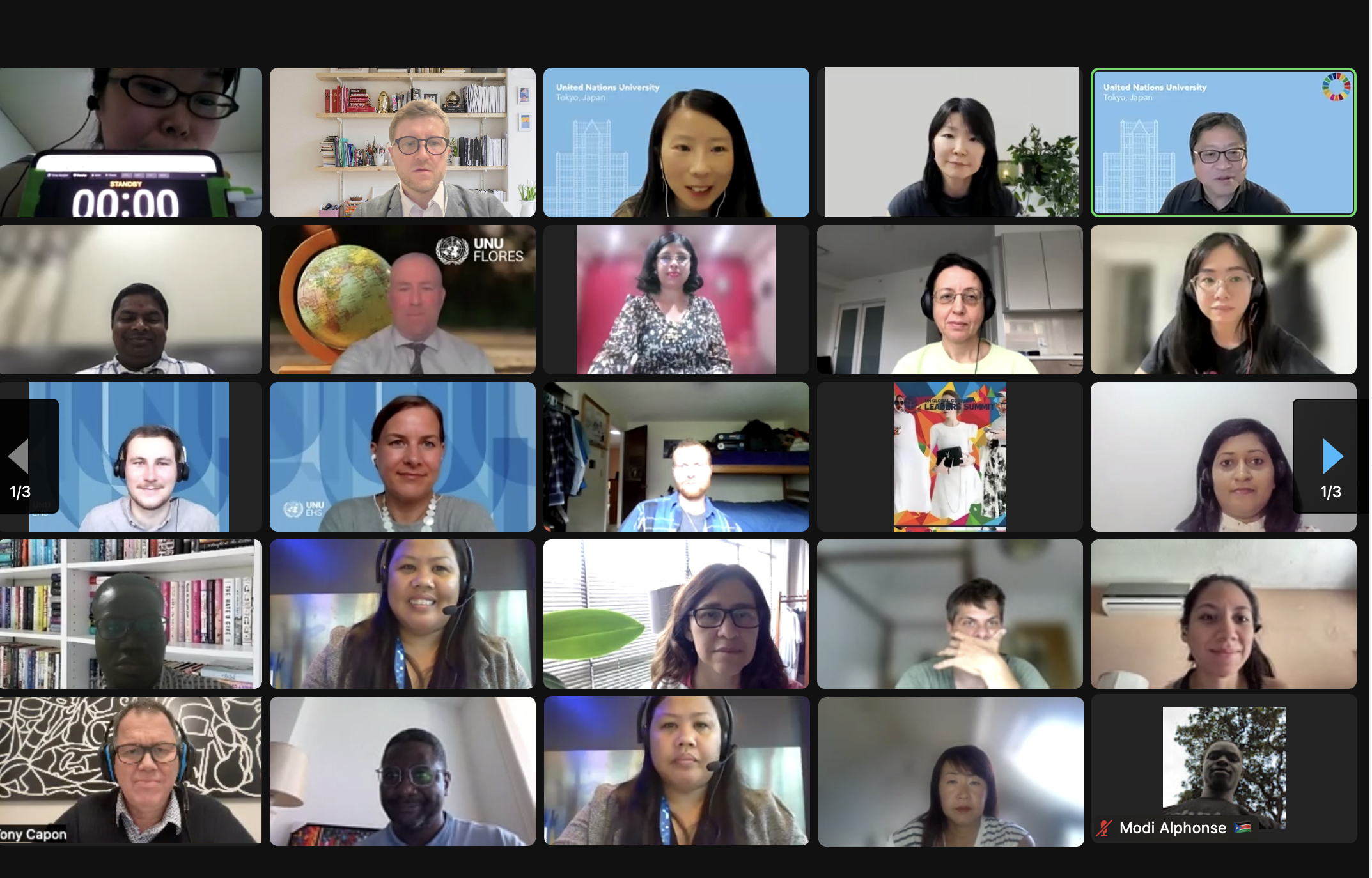 On 20 August 2023, UNU-IAS hosted an online session of the annual World Water Week conference on the theme "Sustainable Urban Water for Human Health and Wellbeing". The event highlighted the crucial role of multi-sector water management in bolstering societal resilience, economic prosperity, and environmental sustainability. Bringing together 62 participants from around the world, the session deepened understanding and collaboration towards enhancing water-related health and well-being outcomes in urban settings.
Opening the session, Kensuke Fukushi (Academic Programme Advisor, UNU-IAS; Director, Institute for Future Initiatives, the University of Tokyo), underscored the urgent need for sustainable urban water systems in building resilient cities.
Tony Capon (Director, Monash Sustainable Development Institute, Monash University) delivered a keynote speech elucidating the complex interplay between urban water systems, planetary health, and human well-being. A keynote speech by Kumiko Oguma (Associate Professor, the University of Tokyo) discussed the challenges to sustainable urban water systems that must be addressed to advance urban water quality and accessibility.
A panel discussion shared insights on how urban water quality and quantity are fundamental to maintaining physical and mental health, preventing waterborne diseases, and mitigating the far-reaching impacts of climate change. The presentations addressed challenges, showcased innovative approaches, and illuminated the intricate links between urban water systems and human well-being.
A parallel session was organised by early-career researchers and students, using an interactive board, to foster diverse perspectives and collaborative thinking.
The event was co-organised by UNU-IAS, the University of Tokyo, Toyama University, Stockholm Resilience Centre, the UNU Institute for Integrated Management of Material Fluxes and of Resources (UNU-FLORES), the UNU Institute on Comparative Regional Integration Studies (UNU-CRIS), the UNU Maastricht Economic and Social Research Institute on Innovation and Technology (UNU-MERIT), the UNU Institute for Water, Environment and Health (UNU-INWEH), and the UNU Institute for Environment and Human Security (UNU-EHS).