2021•08•13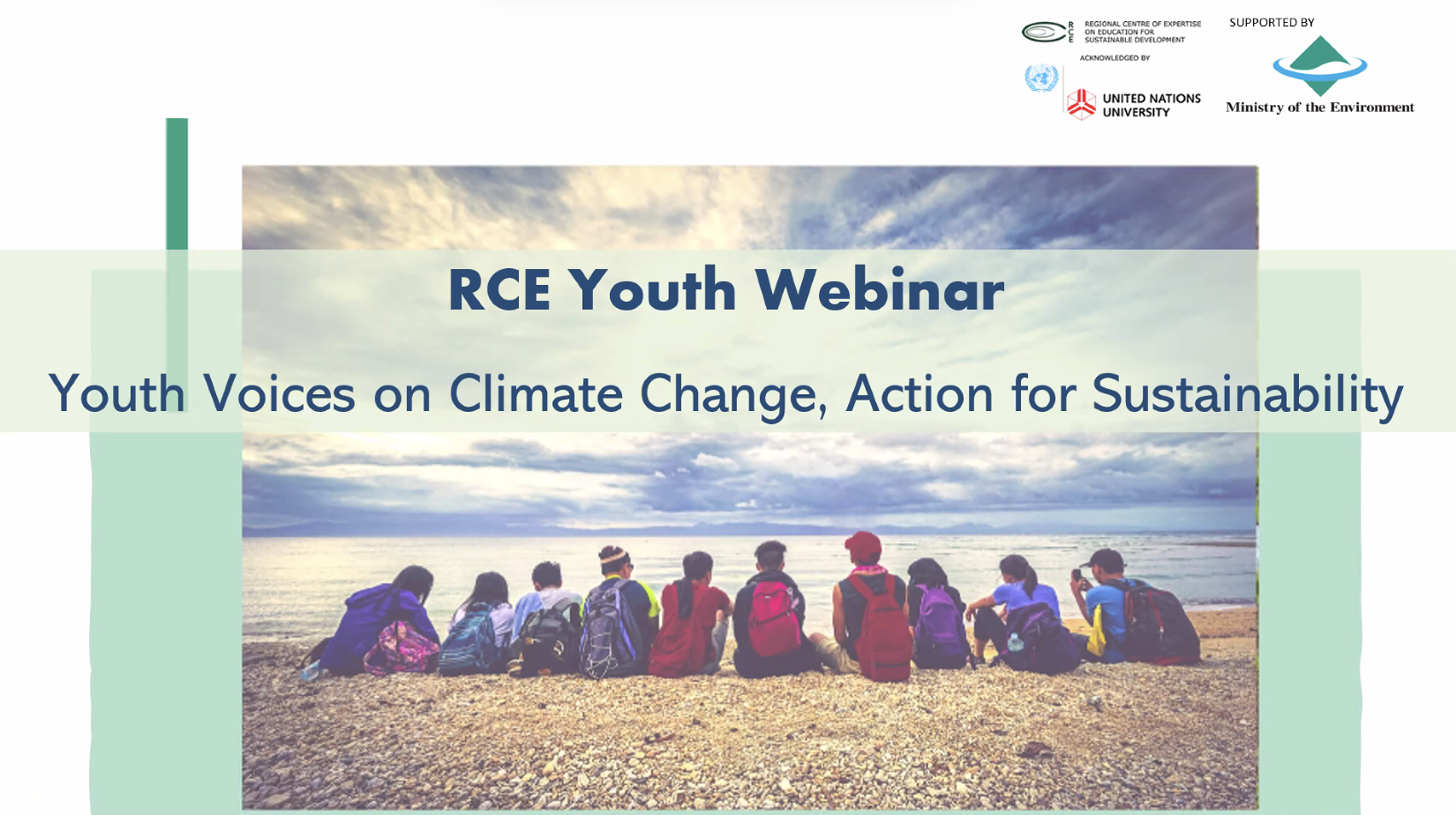 UNU-IAS held a webinar on Youth Voices on Climate Change, Action for Sustainability on 11 August 2021. The webinar provided a platform for youth to dialogue on the actions needed to address the climate crisis and how efforts can be accelerated to address the climate emergency.
The opening remarks were provided by Shinobu Yume Yamaguchi (Director, UNU-IAS) and highlighted the importance of International Youth Day, as well as youth presence and participation in society at the local, national, and global levels. A keynote speech, 'Youth Voices on Action for Sustainability – Leveraging Networks: RCE SDG Youth Challenge Youth for the Goals' was given by Brittany Hardiman (RCE Greater Western Sydney), underlining the reality that youth have inherited, however also noting the opportunity this presents for young people in how they respond as powerful agents of change. Moderated by Philip Vaughter (Consultant, UNU-IAS), participants had a chance to engage with the keynote through a Q & A session. Speaking about the challenges, Ms. Hardiman cited the multiple time zones and connecting participants to relevant mentors to provide the needed support. Key points of action identified within the breakout sessions included the integration of environmental education in schools, raising public awareness, and creating platforms to enable knowledge-sharing and community engagement.
For a more detailed report on this webinar, please visit the Global RCE Network website.