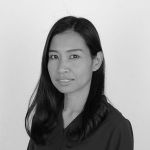 INSTITUTE:

UNU-IAS

OFFICE:

Jingumae 5-53-70, Shibuya-ku, Tokyo 150-8925, Japan

E-MAIL:

rimba@unu.edu

PHONE:

+81-3-5467-1212

NATIONALITY:

Indonesia
Research Interests
Application of remote sensing to socio-economic issues
Applications of geospatial technologies to sustainable development
Coastal management
Flood modelling
Natural Disaster prevention and mitigation
Remote sensing and GIS
Education
Ph.D. in Natural Disaster and Prevention Mitigation, Graduate School of Science and Engineering, Yamaguchi University (Japan)
Master's in Environmental Engineering (Double Degree Program between Graduate School of Environmental Science of Udayana University (Indonesia) and Engineering Faculty of Yamaguchi University
Bachelor of Science in Cartography and Remote Sensing, Geography Faculty of Gadjah Mada University (Indonesia)
Biographical Statement
Andi Besse Rimba is a JSPS-UNU Postdoctoral Fellow at UNU-IAS. She is a researcher on the Water for Sustainable Development (WSD) project, developing policy models to achieve the SDGs with regard to the water environment in Asia.
She was awarded a Ph.D from Yamaguchi University (Japan) with her doctoral work focused on the detection of flooded areas and on the evaluation of vulnerability to flood disaster using satellite images. She developed a method to reduce the speckle noises on radar images to generate the clear images  for flood detection. Furthermore, she expanded a method for predicting areas vulnerable to flooding by utilizing remote sensing images and GIS technique.
She has extensive experience in networking with governments, the private sector, academia, civil society and international organizations globally. Before joining UNU-IAS, she worked as a junior researcher in the Center for Remote Sensing and Ocean Sciences (CReSOS)-Udayana University, Bali, Indonesia.