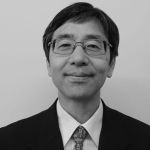 INSTITUTE:

UNU-IAS

OFFICE:

Jingumae 5-53-70, Shibuya-ku, Tokyo 150-8925, Japan

E-MAIL:

machida@unu.edu

PHONE:

+81-3-5467-1212

NATIONALITY:

Japan
Education
Master in Public Affairs, Princeton University
Bachelor of Science, The University of Tokyo
Bachelor of Liberal Arts, The University of Tokyo
Biographical Statement
Daisuke Machida joined UNU-IAS in May 2018 as Senior Programme Coordinator and Administrative Director for the Postgraduate Degrees and Training Programme.  He assists the Director of UNU-IAS in strengthening UNU-IAS academic activities, particularly through the enhancement of its postgraduate programmes in cooperation with partner universities.
Machida has extensive experience in the Japanese government, mainly the Ministry of Education, Culture, Science and Technology (MEXT) but also in the Cabinet Office and the Permanent Delegation of Japan to UNESCO.  Although the major part of his work in the government has involved overall policy and programme planning, he has been involved in specific projects such as the creation of a new university (Okinawa Institute of Science and Technology), implementation of a privately funded government scholarship programme for study abroad (Tobitate! Young Ambassador Program), and national project management of an international survey (OECD Programme for the International Assessment of Adult Competencies).
Outside the government, he worked as Executive Officer and Vice President for administrative affairs at Akita International University (2010-2013), and engaged in the management of various programmes and activities there.
He received a Bachelor of Science degree and a Bachelor of Liberal Arts degree from the University of Tokyo and a Master in Public Affairs degree from Princeton University.