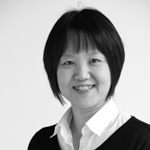 INSTITUTE:

UNU-IAS

OFFICE:

UNU Center, 53-70, Jingumae 5-chome, Shibuya-ku 150-8925, Tokyo

E-MAIL:

yiu@unu.edu

PHONE:

+81 (0)3-5467-1212

NATIONALITY:

Singapore
Research Interests
Agrodiversity and sustainable primary industries
Biodiversity conservation and ecosystem services
Rural revitalization
Socio-ecological production landscapes and seascapes
Traditional Knowledge
Education
PhD Candidate, Agriculture & Life Sciences (Global Fisheries Studies), University of Tokyo
MPP, Public Policy, University of Tokyo
BA (First Class Honours), Japanese Studies, National University of Singapore
Biographical Statement
Ms. Evonne Yiu is a researcher of the UNU-IAS Operating Unit Ishikawa / Kanazawa (OUIK), focusing on policy making for sustainable development of agriculture, forestry and fisheries and rural revitalization. Her research interests includes the socio-economic interconnectedness of Satoyama and Satoumi (socio-ecological production landscapes and seascapes: SEPLS), its related ecosystem services and biodiversity conservation. She is also the lead researcher of the OUIK "Noto's Satoumi Movement".
Based at UNU-IAS in Tokyo, her research focus also includes FAO's Globally Important Agricultural Heritage Systems (GIAHS) initiative, and has assisted with the designation of several GIAHS sites in Japan and Korea. Ms. Yiu is a key research member of the project teams for Developing a Comprehensive Assessment Method for Ingenious "Agri-Cultural" Systems in Japan (ACS) and Agrodiversity and Sustainability, and is also the UNU focal point for several joint projects in East Asia and South-east Asia on forest rehabilitation, coastal forest management and REDD+.
Ms. Yiu is a Singaporean citizen, fluent in English, Mandarin and Japanese. She is currently pursuing her Doctoral Degree with the Graduate School of Agricultural and Life Sciences, The University of Tokyo, specializing in global fisheries studies. She obtained her Masters Degree in Public Policy from the Graduate School of Public Policy, The University of Tokyo, as a Japanese government scholarship (MEXT) recipient in 2012. With a strong interest in environmental issues, particularly in ocean and biodiversity conservation, she has also completed the Ocean Alliance Programme at The University of Tokyo, and wrote her research paper on Satoumi: The Japanese Way of Coastal Management and its Role in Biodiversity Conservation. Ms. Yiu obtained her Bachelors Degree in Arts with first class honors at the National University of Singapore, double majoring in Japanese Studies and Psychology.
Prior to coming to Tokyo, Ms. Yiu worked with the Ministry of Transport Singapore as Assistant Director of International Relations, where she represented Singapore on international transport initiatives at many international forums such as APEC, ASEAN and ICAO etc. She also served on the Miyazaki City Board of Education and Miyazaki Prefecture Government as Coordinator of International Relations under the Japan and Exchange Teaching (JET) programme.