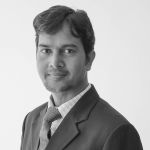 INSTITUTE:

UNU-IAS

OFFICE:

Jingumae 5-53-70, Shibuya-ku, Tokyo 150-8925, Japan

E-MAIL:

sarkar@unu.edu

PHONE:

+81-3-5467-1212

NATIONALITY:

Bangladesh
Research Interests
Agricultural Economics
Climate Change Adaptation & Social Resilience
Development Economics
Economics of Climate Change
Energy and Environmental policy
Governance 'of' and 'for' Sustainable Development Goals
Green Economy
growth
Livelihood Resilience
Low carbon sustainability
Policy analysis
Socio-economic development
Sustainable development
Vulnerabilities and Risks Management
Education
Ph.D. in Climatic Hazards, Institute for Environment and Development, University Kebangsaan Malaysia, Malaysia (2016)
M.S in Agricultural Economics (Finance), Bangladesh Agricultural University, Bangladesh (2006)
B.Sc.(Hons) in Agricultural Economics, Bangladesh Agricultural University, Bangladesh (2004)
Appointments
2018-2019, Post-doctoral researcher at the Institute of Energy Policy and Research in Universiti Tenega Nasional, Malaysia
2018-till to date, Professor, Department of Economics and Sociology, Patuakhali Science and Technology University, Bangladesh
2014-2018, Associate Professor, Department of Economics and Sociology of Patuakhali Science and Technology University, Bangladesh
2009-2014, Assistant Professor, Department of Economics and Sociology of Patuakhali Science and Technology University, Bangladesh
2007-2009, Lecturer, Department of Economics and Sociology of Patuakhali Science and Technology University, Bangladesh
Biographical Statement
Md Sujahangir Kabir Sarkar is a JSPS-UNU Postdoctoral Fellow at UNU-IAS. He received his PhD in climatic hazards from Universiti Kebangsaan Malaysia, Malaysia. Prior to joining UNU-IAS, He has worked as a post-doctoral researcher at the Institute of Energy Policy and Research in Universiti Tenega Nasional, Malaysia. He is also a professor in the Department of Economics and Sociology under Patuakhali Science and Technology University, Bangladesh. In his 12 years of academic and teaching career, he has taught a number of courses including macroeconomics, introduction to economic geography, research methodology and development economics in bachelor and masters level.
Dr. Sarkar has published more than 25 articles in different international referred journal including ISI and Scopus index journal which are available through ResearchGate website (https://www.researchgate.net/profile/Md_Sujahangir_Kabir_Sarkar). He has attended a number of international conferences and presented papers in different countries including Malaysia, Thailand, Australia. He was also involved several projects in Bangladesh and Malaysia. During his PhD, he was involved as a research assistant in the Southeast Asia Disaster Prevention Research Initiative (SEADPRI-UKM), the National University of Malaysia, Malaysia. Now, he is designated as one of the ambassador of SEADPRI-UKM.
Dr. Sarkar has conducted research in local, national and regional scale. His research interests include agricultural economics, climate change economics and development economics as well as climate change adaptation, sustainable development, community resilience, green economy, CO2 emission and renewable energy. He applies different econometric models including regression, correlation, co-integration as well as computable general equilibrium model in his study. He has also some expertise on the qualitative study using index and thematic analysis. His areas of expertise include economic development, climate change, poverty, energy, green economy, risk and vulnerability. Currently, he is engaging some studies relating to the sustainable consumption and production (SCP) and governance for sustainable development (GSD) at UNU.