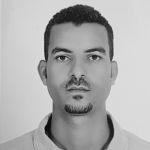 INSTITUTE:

UNU-IAS

E-MAIL:

achemo@unu.edu

PHONE:

+81 3 5467 1212

NATIONALITY:

Ethiopian
Research Interests
Biodiversity conservation and ecosystem services
Global Change & Sustainable Development
Landscape and ecological planning
Remote sensing and GIS
Socio-ecological production landscapes and seascapes
Education
Ph.D. in Environmental Planning, Addis Ababa University, Ethiopia (2018)
MSc in Geoinformation Science, Addis Ababa University, Ethiopia (2011)
BA degree in Geography and Environmental Studies, University of Gondar, Ethiopia (2008)
Biographical Statement
Mesfin Sahle Achemo is a JSPS-UNU Postdoctoral Fellow at UNU-IAS. His research interests include geospatial analysis, ecosystem services quantification and mapping, food security, climate change mitigation, landscape planning, and scenario development. Dr. Mesfin has published research outputs in peered review journals. His Ph.D. research focused on quantification and mapping of the supply of and demand for ecosystem services for landscape planning. During the fellowship period, he is conducting a research project on sustainable management of socio-ecological landscape for enhancing ecosystem service provisions in Ethiopia.
Appointments:
• 2019 – till, JSPS-UNU Postdoctoral Research Fellow at UNU-IAS.
• 2012 – 2019, Assistant Professor/Lecturer/ Researcher at Wolkite University, Ethiopia.
• 2011 – 2012, GIS Officer/Researcher, Information Network Security Agency, Ethiopia.
• 2009 – 2010, Geoinformation Expert, Ethiopian Geoinformation Institute, Ethiopia.