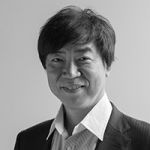 INSTITUTE:

UNU-IAS

OFFICE:

Jingumae 5-53-70, Shibuya-ku, Tokyo 150-8925, Japan

E-MAIL:

tsukamoto@unu.edu

PHONE:

+81-3-5467-1212

NATIONALITY:

Japan
Education
Master's in Environmental Science, Johns Hopkins University
Bachelor of Physics, The University of Tokyo
Biographical Statement
Before joining UNU-IAS as Project Director for ESD, ISI and LCT, Naoya Tsukamoto worked for the Institute for Global Environmental Strategies (IGES) as its Secretary-General / Principal Researcher from July 2014 to June 2016. His research areas encompass climate change and Japan–China relations.
Mr. Tsukamoto began his professional career in the Ministry of the Environment, Japan (MoEJ) in 1985. He has wide-ranging experience in policy development and implementation, from pollution control and regional environmental management to global environmental affairs, including R&D for innovative energy conservation technologies in the Ministry of International Trade and Industry, Japan.
At the international level, he worked for the Permanent Delegation of Japan to the OECD (1994–1997), and for the World Bank (Washington DC) as senior environmental engineer (2001–2005) responsible for environmental assessment of lending projects in China and Indonesia. He was also the task team leader for a Clean Development Mechanism (CDM) project. After returning to the MoEJ, he took the lead in developing the IPCC Fourth Assessment Report as head of the national delegation (2005–2008). Under the UNFCCC, he served as a vice-chair and board member of the Adaptation Fund (2006–2008), as well as a member of the Adaptation Committee (2011–2013). He was Director for International Strategy at the MoEJ (2010–2013) and was fully involved in the negotiations for the Rio+20 and SDGs processes. He also served as the Special Adviser to the President of CBD COP10.
Mr. Tsukamoto holds a master's degree in Environmental Science from Johns Hopkins University (USA), and a Bachelor of Physics degree from the University of Tokyo.