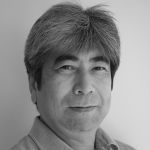 INSTITUTE:

UNU-IAS

OFFICE:

53-70, Jingumae 5-chome, Shibuya-ku 150-8925, Tokyo

E-MAIL:

katsuma@unu.edu

PHONE:

+81 3 5467 1212

NATIONALITY:

Japan
Research Interests
Global Change & Sustainable Development
Global health diplomacy and governance for planetary health
Human security of children
Political economy of sustainable development
Education
PhD in Development (College of Agricultural & Life Sciences, University of Wisconsin at Madison, USA)
LL.M. in Law & Political Science (Osaka University, Japan)
LL.B. in Law & Political Science (Osaka University, Japan)
BA in Liberal Arts (International Christian University, Japan)
Biographical Statement
Yasushi Katsuma is an Academic Programme Advisor at UNU-IAS. He is also a Professor in the Faculty of International Research & Education (FIRE) and the Research Director of the Institute for Global Health (WIGH) at Waseda University. At the National Center for Global Health & Medicine (NCGM), he is the Director of Global Health Affairs & Governance in the Institute for Global Health Policy Research (iGHP). At Vietnam-Japan University (VJU) within Vietnam National University (VNU) in Hanoi, he is a Professor in the Master of Global Leadership program. He also serves the BMJ as international advisory board member.
Prior to his current positions, Dr Katsuma was Visiting Researcher at l'Université libre de Bruxelles (ULB), Visiting Scholar at the Elliot School of International Affairs of the George Washington University, staff member of UNICEF (based in Afghanistan, Mexico, Pakistan, and Tokyo), and development consultant at the Engineering Consulting Firms Association (ECFA). He also served the Japan Society for International Development (JASID) as Vice-President, the Japan Association for International Health (JAIH) as Councilor, and the Japan Association for United Nations Studies (JAUNS) as the Secretary-General.
He received his PhD in Development from the College of Agricultural & Life Sciences at the University of Wisconsin-Madison; LL.M. & LL.B. from Osaka University; and B.A. from International Christian University, after working as a volunteer for a British scientific project in Honduras and studying at the University of California-San Diego. He speaks Japanese, English, and Spanish.