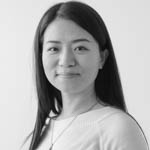 Mizuki Kitagawa is a Communications Associate at UNU-IAS. Her responsibilities include promoting UNU-IAS and its activities through outreach efforts as well as supporting the activities of the Global Environment Outreach Centre (GEOC) as it seeks to engage with civil society and foster partnerships to advance sustainable development.
Mizuki holds an M.A. in Art History from Birkbeck, University of London, a Postgraduate Certificate in Architectural History and Theory from the University of Essex, and a B.A. in Literature from Waseda University.
Prior to joining UNU-IAS, she worked for several cultural and educational institutions, including Tokyo Research Institute for Cultural Properties, Tokyo University of the Arts and Tokyo National Museum. Her responsibilities at these institutions included PR, international relations, project coordination, translation and interpretation and administration.