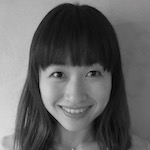 Ayako Hyakubu joined UNU-IAS as a Programme Assistant in January 2022. She provides administrative support for Water and Resource Management projects.
Before joining UNU-IAS, Ayako worked as an administrative officer and project assistant at several private sector and international organizations in the field of sustainable development. In recent years, she worked at UNHCR and the World Bank where she gained experience in the development and day-to-day operations of projects in administration, IT, and finance. She has also worked on organising international conferences and facilitating coordination between multiple organizations.
Ayako holds a BA in International Relations and Environmental Politics. After graduation, she lived in several eco-communities, studied permaculture in Australia, and completed a permaculture design course. She has been pursuing her ambition to create a sustainable society.