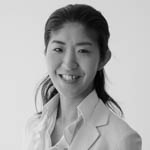 Madoka Yoshino joined the International Satoyama Initiative (ISI) project as a Programme Associate in October 2019. She brings with her approximately 10 years of working experience in the international climate change policies. She has Master of Science in Environmental Science and Master of Public Affairs from Indiana University O'Neil School of Public and Environmental Affairs (environmental policy and natural resource management, policy analysis, and water resources) as a Fulbright Scholar, and Master of Agriculture (environmental science in biosphere and water pollution) and Bachelor of Agriculture from Tokyo University of Agriculture and Technology. Prior to joining UNU-IAS, she worked as a researcher on climate and energy area at the Institute for Global Environmental Strategies (IGES).
She has been a member of the Japanese delegation to the UNFCCC since 2011 and have actively engaged with negotiators around the world towards setting the new global climate change goal in Paris in 2015. She played an active role in the negotiation on the global stocktake for the Paris Agreement rulebook towards 2018. She co-facilitated a joint-agenda item on the scope of the next periodic review of the long-term global goal at the UN climate change conference in 2019.
Her current interest includes contributing to the post-2020 global biodiversity framework through the work of the Satoyama Initiative, preparing towards the climate change review mechanisms, including the global stocktake under the Paris Agreement, and promoting synergies between climate change and biodiversity.