UNU SDG–Universities Platform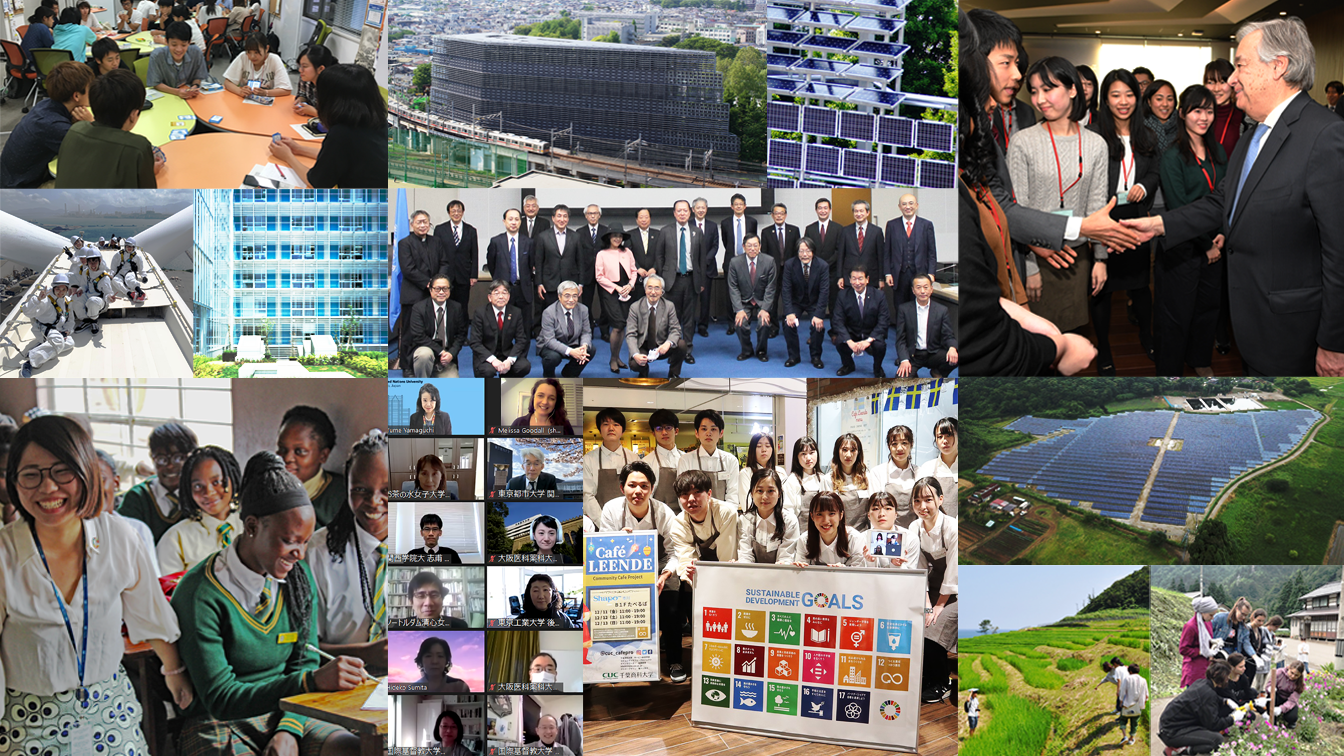 About SDG–UP
The UNU SDG–Universities Platform was established by UNU-IAS in 2020. It provides opportunities for Japanese universities to proactively collaborate with different stakeholders to promote research and educational activities advancing the Sustainable Development Goals (SDGs). Through collaboration between UNU and Japanese Universities, SDG–UP is designed to contribute to sustainable development in Japan and beyond. Its activities aim to take the lead in transforming the individual behaviour of stakeholders involved in higher education, promoting a more resilient society, and supporting individuals to take action to ensure a more sustainable future for all.
Message from the Chairperson
About the Platform
Regarding the participating universities, multiple aspects were carefully considered to create a cohort of diverse membership, including regional balance, size and types of universities, as well as the specialisations and unique features of the participating universities. During the first year, six workshops were organised using online and hybrid modalities. SDG-related initiatives of 28 participating universities were shared and discussed, exploring collaboration among universities. Further, special lecturers were organised, featuring the Head Data Analyst of the Times Higher Education Impact Rankings and the Deputy Director of Yale Sustainability Initiative. The special features of the workshops include dialogues with internationally renowned professionals and discussions between representatives of universities with unique initiatives related to the SDGs. In March 2021, panel discussion sessions were organised focusing on SDGs curriculum, Management, Sustainable Finance, Accountability and Evaluation, and four recommendations were agreed and announced. In its second year, the UNU SDG–Universities Platform is committed to realising these recommendations.