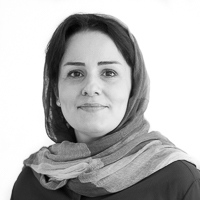 INSTITUTE:

UNU-IAS

OFFICE:

Jingumae 5-53-70, Shibuya-ku, Tokyo 150-8925, Japan

E-MAIL:

dashti@unu.edu

PHONE:

+81-3-5467-1212

NATIONALITY:

Iran
Research Interests
Climate change mitigation
Energy systems analysis
Internal combustion engines / modeling / simulation
Sustainable urban development
Education
BSc in Physics, Alzahra University, Tehran, Iran
MEng in Energy Systems Engineering, Sharif University of Technology (SUT), Tehran, Iran
PhD in Energy Engineering, Azad University, Tehran, Iran
Biographical Statement
Dr. Mehrnoosh Dashti first joined UNU-IAS as a Visiting Postdoctoral Fellow from March 2013 to April 2014, and has returned to continue her research from September 2014 as a UNU-IAS Postdoctoral Fellow. She developed a tool for evaluating climate co-benefits of municipal solid waste (MSW) management technologies. Her current research efforts focus on urban health co-benefits of the waste management system. In this research, the potential public health consequences of current MSW management technologies have been analysed in the urban area of developing countries. Her work looks at the possibility of health effects on people living close to the disposal sites and on workers' facilities, for different pollutants, and for possible exposure pathways.
Dr. Dashti has served as a lecturer and a member of the faculty at the Azad University in 2004–2012. Her principal teaching responsibilities were in the area of heat transfer, thermodynamics and internal combustion engines. She supervised and advised undergraduate and graduate students on their theses, as well as interns in research projects. She has also collaborated on research with different groups and research centers during her academic career.
Before this position, she worked as an energy systems researcher at the National Iranian Oil Company in 2003–2004, and as an energy research assistant in the Sharif Energy Research Institute in 2001–2003.