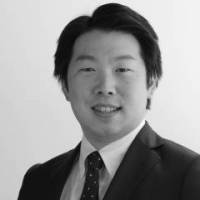 INSTITUTE:

UNU-IAS

OFFICE:

Jingumae 5-53-70, Shibuya-ku, Tokyo 150-8925, Japan

E-MAIL:

zama@unu.edu

PHONE:

+81 (0)3-5467-1212

NATIONALITY:

日本
Research Interests
Climate change adaptation and mitigation
Global Change & Sustainable Development
Sustainable development
気候変動
Education
Master of Arts in Economics, Graduate School of Economics, Sophia University
Bachelor of Arts in Foreign Studies, Sophia University
Biographical Statement
Noboru Zama joined UNU-IAS in April 2017 as Project Coordinator for the Low Carbon Technology Transfer (LCT) and Grant for Global Sustainability (GGS) projects, among others. Prior to joining UNU-IAS, Mr. Zama served in a variety of environment-related positions in the Overseas Environmental Cooperation Center, Japan (OECC) and the Japan International Cooperation Agency (JICA).
His experience in environmental cooperation includes work on climate change (mitigation and adaptation) and solid waste management. At OECC, he played roles in creating climate change mitigation projects in Southeast Asia (Thailand and Viet Nam) and Latin America (Chile and Mexico), capacity-building for government officials in the Asia-Pacific region, and developing projects using climate finance schemes. He has written articles on Nationally Appropriate Mitigation Actions (NAMAs) and has co-edited "The NAMA Guidebook 3rd Edition".
He was also involved in UNFCCC negotiations as part of the Japanese national delegation (2015-2017) and has followed topics on adaptation as well as loss and damage. At JICA, he played a role in improving the situation in the waste sector in Kathmandu, Nepal. He was dispatched to the Kathmandu Metropolitan City, Environment Management Department as a Japan Overseas Cooperation Volunteer (JOCV) and promoted the 3R (Reduce Reuse and Recycle) concept, conducted environmental education, and instructed solid waste management with a special focus on the composting of organic waste and waste segregation in communities. Besides his work in the field, he has also been involved in environmental policy making and implementation.